The Breakdown on Jussie Smollett
An update on the latest news about Jussie Smollett's alleged hate crime attack
Hang on for a minute...we're trying to find some more stories you might like.
On January 29, 2019, Jussie Smollett was allegedly attacked by two masked men around 2 A.M. Smollett said that he was called racist and homophobic slurs, attacked, doused in a chemical substance, and had a noose put around his neck. A week before that, on January 22, Smollett was sent a threatening letter with racist and homophobic slurs in it.  'MAGA' was written across the envelope in red.
The case continued to develop when on February 13 the Olabinjo (Ola) and Abimbola (Abel) Osundairo, brothers, got arrested at Chicago's O'Hare International airport. The brothers were investigated by the police, and they were released two days later after an apparent turn in the investigation.
The police released an official statement on February 20 that Jussie Smollett was suspected in filing a false police report. After that, a maelstrom was unleashed on social media and the news. His apparent motive for this staging was doing it because he was unhappy with his salary, and he wanted a pay raise on Empire, the show he co-starred on.
Allegedly, the Osundairo brothers were paid $3,500 by check from Jussie Smollett.  There are other rumored connections between Smollett and the brothers, such as them being extras on Empire, and even one them being a personal trainer for him.  
While Smollett has a chance of being charged, it is unlikely that the Osundairo brothers will be. The only reason they might be if they knew beforehand that Smollett was planning on filing a false police report. Additionally, the brothers staged the attack with gloves on, and the bruises and scratches on Smollett's face could be the result of self-infliction.
Even with many of the facts of this case still up in the air, there has definitely has been a stir by this. Smollett is still innocent until proven guilty, but more and more evidence has been implicating him.  
If he is charged with filing a false police report, it is unlikely that he will face prison time since the class of his felony is so low. There have been other consequences for him though. Smollett has been taken off of the last two episodes of season five of Empire, and he has also been suspended from the show.
How will this affect hate crimes in the future? Will they now be faced with a level of doubt? Or will they not even be believed in the first place? Whether Smollett is innocent or guilty, this whole ordeal has brought the validity of hate crimes to light. Now, are people who have had hate crimes committed against them get the attention they need?  Or will they not be believed because of cases like Smollett's?
About the Writer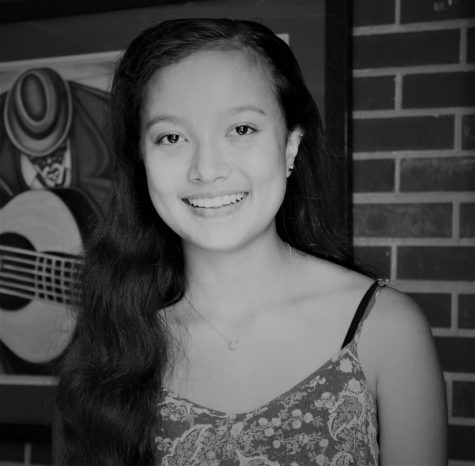 Emma Kim, Staff Writer
Grade: 10

Years on Staff: 1

Role: Staff Writer

Hobby/Sport/Clubs/Pastime: Piano, Field Hockey, Key Club, Duquesne English Festival, Sweets For Souls,...