Pressure Release Valve
As the school year sludges along, students find creative ways to deal with all the stress.
Hang on for a minute...we're trying to find some more stories you might like.
Life is stressful enough with school, especially at the hardest time in the year academically during the second semester.  What happens when you add sports, clubs, music lessons, and even more extracurricular activities?
"I listen to music, and I ride my horse.  Music is a good distraction because you can tune out the world. I like to ride my horse because it is not school-related, and it is a lot of fun."- Grace Baierl
Students, and teachers, all have different ways to cope with the stress.  While some may say a few calming breaths can relieve stress, many will argue the opposite.  Sometimes it helps people when they finally leave school, and they do not have to sit still anymore.  
"I get stressed out because I take on too much.  You want to do things that keep you going, but sometimes you do too much.  When I am stressed out, I like to cook. I make bread a lot. My wife and I like watching "This is Us," documentaries, and going to expensive and fancy restaurants when we can get a babysitter."- Mr. Hull
While there is no foolproof way to relieve stress, all people are usually able to find at least one habit that acts as their pressure release valve.  
"I cry [because it helps release stress toxins], eat granola, and watch Grey's Anatomy because I like to focus on other people's stress when I am stressed out."- Michelle Hwang
One of the most popular ways for people to relieve stress is exercise.  For some people, working out may seem more stressful than school, but others find it a good way to relieve their mental stress by focusing on their physical.
"I talk to my good friend, or I go to the gym to work out."- Mrs. Holland
Sleep is another popular pressure release valve for people.  Sometimes the main stressor for people is a lack of sleep. When they get a few extra hours of sleep, it can infinitely help them be less stressed out during the day.
"I sleep, pace around my room, or shower." – Maggie Laughrey
One of the biggest causes of stress for high school students is all of their homework.  While it might seem impossible at times to complete assignments in time, people who work ahead have less stress.  Instead of staying up late to finish an essay or math problem, you could make sure it was the first thing you did after getting home from school.  Of course, this is not always possible for some students with busy schedules, but sometimes a good routine can really help stress.
"I try to get as much done as I can when I am stressed."- Anthony Durzo
There are many ways to relieve stress, but sometimes it is the best to just not focus on it at all.  If you hang out with friends, relax, or spend time with your family, it could help relieve your stress because you are not fixating on it.
"I usually go for a run and listen to music, or I facetime a friend and talk while we work."- Ashna Patel
Between juggling homework and scheduling to working and sports, there are many things to be stressed out about, but there are many ways to find something that acts as your pressure release valve.
"I organize things."- Sophia Caruso
Whether you take a nap or run a mile, there are hundreds of different ways for people to relieve stress.  The most important thing is finding something that works for you.
"I meditate.  I sometimes take a walk to get away from my problems."- Thomas Tyndall
About the Contributors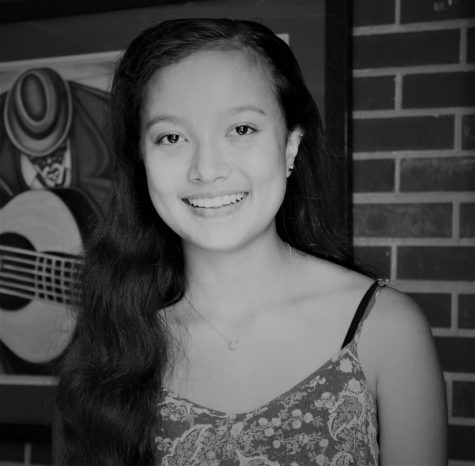 Emma Kim, Staff Writer
Grade: 10

Years on Staff: 1

Role: Staff Writer

Hobby/Sport/Clubs/Pastime: Piano, Field Hockey, Key Club, Duquesne English Festival, Sweets For Souls,...