The Pens' Playoff Choke: Why Everything's Not Lost
After the Pens' 4-0 loss in the first round of the playoffs, many angry fans are demanding trades and changes. Here's why that may not be the best solution.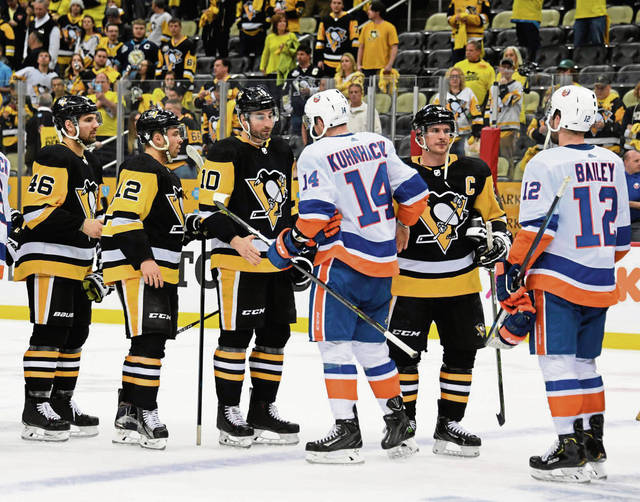 It's hard and painful to accept for many of us, but as of last Tuesday, the Pittsburgh Penguins are officially finished with their season after being swept 4-0 by the New York Islanders in the first round of the Stanley Cup Playoffs.
There's no doubt that this ending was disappointing and infuriating to many, especially after the Penguins found a lot of success late in the regular season. While the Islanders had a better overall record, most polls favored Pittsburgh as the winner, betting that big names like Crosby and Malkin would take over.
But, this year, the Pens severely underperformed. For example, the Penguins averaged 3.3 goals per game all season long but weren't able to score more than one in their last three games.
They choked. And it cost them. Big time. No one is disagreeing with that.
However, after the Pens' untimely elimination, many fans and sports analysts are already theorizing (and yelling about) who needs to be traded and how to shake the team up for a more successful season.
In the past twenty-four hours alone, a dozen new sources have published "to trade" lists, and another hundred angry voices have yelled accusations on the radio.
Here's the thing, though: calling for players like Kessel, Hornqvist, and even Letang isn't going to get anywhere.
It would be a band-aid over a bullet hole.
Because it may not feel like it right now in wake of the grief that comes after playoff elimination, but the Penguins are currently in a golden era of hockey.
Yes, this is the team that just got swept, but it is also the team who won back to back Stanley Cups. It's the team who has gotten into the playoffs for thirteen consecutive seasons, which is the longest active streak in the NHL.
There always comes a time when teams grow apart and need new players— when they get too old or the chemistry just doesn't work anymore. There is a time when lots of trades and team reboots are necessary.
Now, I may not be a hockey coach or professional sports analyst, but I'm convinced that the Penguins haven't reached that point yet.
The reasoning is simple. For one, the Pens are still showing their ability to overcome adversity. They've had important players, like Evgeni Malkin, Kristopher Letang and Brian Dumoulin, out for several games this season due to injury and still managed to win.
Secondly, they're continuing to develop chemistry on the ice. The Penguins lines haven't been stale or static this year. They've been moved around in an attempt for better results, and it's worked. Sidney Crosby and Jake Guentzel, already a dynamic duo, found even more success with Jared McCann just a few months ago. Matt Cullen and rookie Teddy Blueger showed a remarkable connection as well. The point is, these guys aren't done. They're continuing to adjust to each other and build new chemistry. They're continuing to find success in new ways.
Most importantly, the Pittsburgh Penguins are trying. While they occasionally make stupid mistakes, like all teams, they go all in. They play with a sense of desperation and passion. It's clear they want to win as much as their fans want to see it.
It just didn't work out in the recent playoff series. They couldn't pull through. It's heartbreaking, but regardless, hockey teams that need a reboot and a dozen trades can't overcome challenges or continue to improve their chemistry. Teams like that certainly don't try as hard as the Penguins have been.
A bigger issue is how those angry debates discussing trades and critiquing athletes seem to be a default for many Pittsburgh sports fans. For being the "City of Champions", we sure love to rail on our teams and players. Granted, sometimes, it's deserved. But most of the time, it's taken out of context. After all, the Steelers are tied for the most Super Bowl wins in the entire NFL, but as soon as a pass is dropped, countless people on social media start angrily calling for some drastic change. The Penguins have been consistent and achieved tremendous success with the players they currently have, but as soon as they lose four games, that's all thrown out the window.
Our professional athletes are paid a lot to perform and do well, so they should undoubtedly be held to a standard. But Pittsburgh's impatience and undying thirst for championships play a big role in the equation.
After all, Pittsburgh has been spoiled with a lot of luck and superstars in its sports history. Athletes like Mario Lemieux and Jerome Bettis have left eternal legacies in the Steel City. The Steelers have their Superbowl rings, and the Pens have their names on the Stanley Cup. We're used to being winners, so when our football team doesn't make the playoffs one year, or when our hockey team gets swept, it's very easy to jump to conclusions and demand action.
However tempting that may be, it's important to focus on the fact that while the Penguins lack in some areas, they don't lack in talent.
They've won two cups in the past three years. They have, arguably, one of the best players in the world as their captain, Sidney Crosby, a few scoring powerhouses, a pair of elite defensemen, and have been very lucky with goaltending in recent years. Not to mention, there's always been a sturdy supporting cast who support the all-stars.
Those things didn't really help in the latest playoff round. The big names didn't do all too much, the supporting cast didn't step it up, the defense made some stupid choices, and the goaltending was mediocre. But you can't define a whole team by four games. It's incredibly too small of a sample.
At the end of the day, Pittsburgh hockey doesn't need to change everything. They just need to make some small adjustments. So, the accusations and intense debates about who needs to go are unnecessary. Trading away some of the most beloved athletes in the city and "mixing it up" would probably hurt more in the long run. It's nothing more than a quick fix that everyone likes to throw around when they're angry their team underperformed.
This group of Penguins just need to be given another chance. We've all seen what they can do, and while it may be hard to remember right now after that painful sweep, it's clear that they can do it again without rebooting the whole roster.
About the Contributor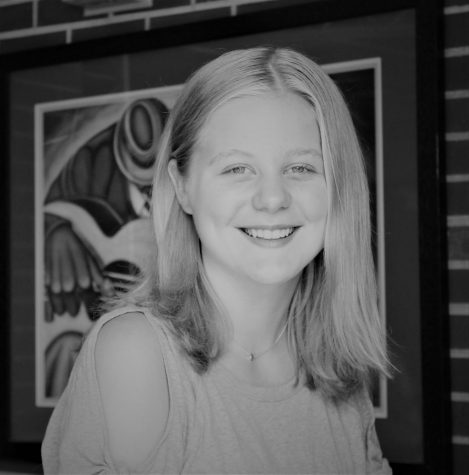 Kristen Kinzler, Staff Writer
Kristen Kinzler is a sophomore at North Allegheny Intermediate High School. This is her first year as a journalist on the newspaper staff. She loves playing...