NAI JROTC Flies High
NAI JROTC travels to Colorado and receives outstanding awards.
Hang on for a minute...we're trying to find some more stories you might like.
Flying high at NAI, the AFJROTC Unit PA-022 has recently traveled to Colorado to compete in the nation's finals for StellaXplorers, which is a competition that requires time and skill to launch a simulated satellite into space. Some of the awards they received include the Distinguished Award with Merit in 2015-16 (top 5% in nation), Outstanding Organization Award 2016-17 (top 20% in nation), and Distinguished Unit Award in 2017-18 (top 10% in nation). They have traveled to Hawaii and New York City for trips, all of which involved seeing the workings of an AF base.
According to Team Director Mr. Speer, "I describe the StellarXplorers program as one of the most challenging and difficult academic competitions I know of. As has been said already; "It's the STEMiest program around!" Not only do students need to master complex problems that are literally "out of this world," but they have to learn to effectively operate the System Tool Kit (STK), and function cooperatively as a team. And finally, our team learned that even the toughest, most challenging obstacles, can be overcome when you're having fun and love what you're doing! StellarXplorers has been all of these things!! We are grateful for the opportunity."
In addition, Flying Tiger Mattox Tokars mentions, "I cannot begin to say what I have gained from this experience. Working with my team to solve problems has not only benefited my logical abilities, but it has also benefited me in ways that go beyond the classroom. Math and science have always been fascinating to me; and through Stellar, I have learned a multitude of new ways to apply my knowledge. I was fortunate to have a talented team and an encouraging instructor to guide me through the experience."
"
I will never forget the time I spent in this competition and the friendships and knowledge that I acquired."
AFJROTC provides all cadets with life skills that benefit those who pursue military careers as well as cadets who follow other paths.
About the Writer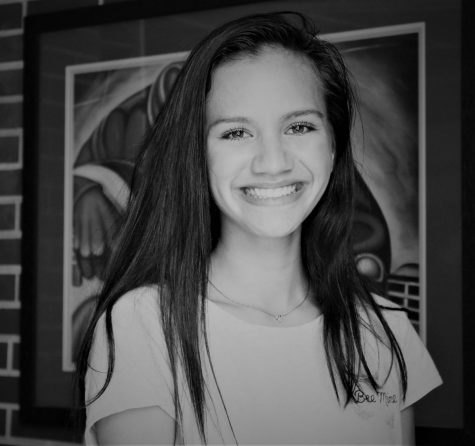 Sofia Brickner, Staff Writer
Grade: 10

Years on staff: 1

Role: Staff Writer

Future Disney Cast Member

Good Music: Mr. Know-It-All by Young the Giant, Nice Boys by Temporex, Birds...