NA Tigers: Dreaming, Thinking, Doing! Student Showcase
Hang on for a minute...we're trying to find some more stories you might like.
On March 29 and May 15, students, teachers, parents, and people across our community gathered at NASH to not only praise North Allegheny's success in technology, but to learn and grow from it as well.
Hundreds of students, ranging from 1st grade all of the way up to 12th, were selected to present their take on a form of technology that they had worked with in the past year. The presentations ranged from a flip classroom, to morning announcements in a video format, to working with robots, and beyond!
All of the student's hard work definitely paid off. Their displays inspired other teachers to integrate new forms of technology into their classrooms and proved to the community that technology is becoming a huge part in the education system.
The NAEye Newspaper took part in this innovative event. A few staff members volunteered to talk to others about how our digital newspaper has changed the past view in newspapers. In today's age, it is rare to find a printed newspaper. This is because not only does relatively everything happen online, but an online newspaper also provides a source for other forms of journalism. This includes photography, graphic design, videography, and more! Our digital newspaper has provided so many of our students with the opportunity to explore the world of journalism and find passion in it.
While talking to some of the teachers and community members, we have even inspired other schools to switch to a digital newspaper. It was amazing to see our hard work as a staff pay off as we showed others how beneficial a digital newspaper can be!
All in all, it was clear that the influence that the talented North Allegheny students have had on the community is a positive one. Their successes have made a significant impact on the way educators integrate technology in their classrooms for the future.
About the Writer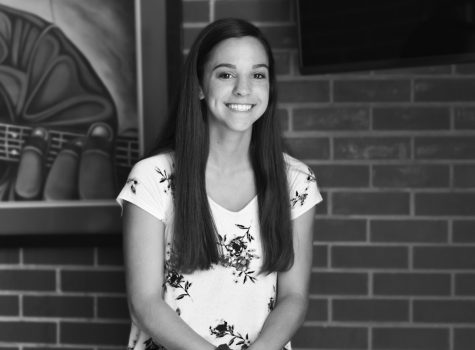 Sydney Frencho, Staff Vlogger/ Video Editor/ Photographer/ Writer
Sydney Frencho is a sophomore and attends North Allegheny Intermediate High School.  This is her first year on the newspaper staff and she is very excited...