Service Learning at its Best
The NAI Key Club gives back to the community in many ways
Sara Weller, a sophomore at NAI, loves to volunteer and was looking for a way to give back to her community. The NAI Key Club was the perfect match for her. 
Key Club International is a student-led nonprofit organization. The club was founded during 1925 in Sacramento, California by Albert C. Olney and Frank C. Vincent. Members have spent countless hours volunteering to make the community around them a better place. 
"I joined Key Club because it seemed like a great opportunity to spend time with my friends, doing something good that would have a positive impact on my community," said Sara.
Key Club International is a fast growing organization with more than 270,000 high school students in 38 countries. There are three different branches of the it. The first is Key Club, which is for high school students. The second branch is Circle K, which is for college students. The last branch is the Kiwanis Club, which is for adults. All of these branches work together to make the world a better place to live in.
Alli Schwartz is a sophomore and this is her second year in Key Club. She plans to continue Key Club through the rest of her high school career. 
"Key Club is great and super fun," said Schwartz. "You get a chance to meet new people."
Students can join Key Club by completing the registration on Mr. Rak's homepage. Students will also need to have a check for $25 made out to NAI.
For many students, Key Club has been a good way to meet many new people, get involved in the community, and make new friends.
The best way to sum up what Key Club is all about is a quote from Ghandi, who said "the best way to find yourself is to lose yourself in the service of others."
About the Writer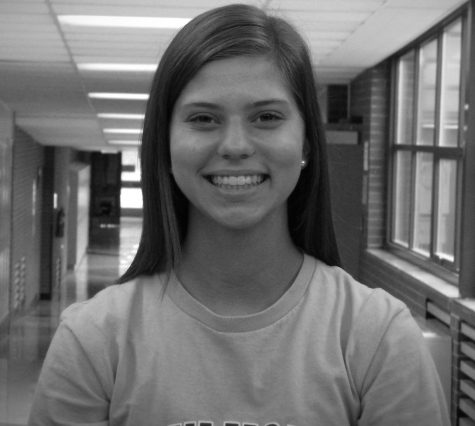 Emily Gierczynski, Staff Writer
Emily Gierczynski is a sophmore at North Allgheny Intermediate High School. This her first year in journalism class and she is very excited!  Outside...