Happiness is Family: Mr. Morey
NAI appoints new assistant principal, John Morey, a recent addition from Ingomar Middle.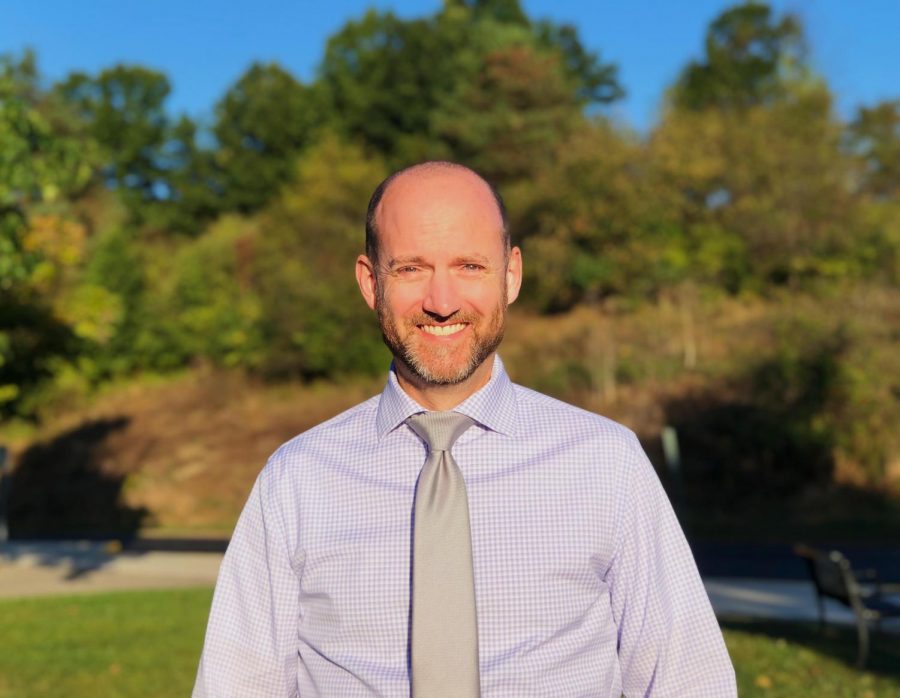 Most Pittsburghers know the aisles of Giant Eagle like the back of their hand, but Mr. John Morey knows happiness and family like the front of his wrists.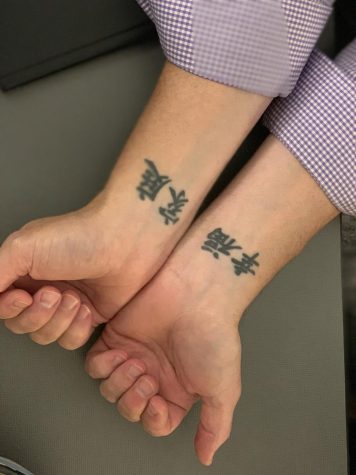 A tattoo aficionado, Morey has five tattoos today and doesn't see any reason to stop there.  The most notable one is on his two wrists, "happiness is family" written in Chinese lettering, serves as a reminder that the most important thing in his life is his family.
Morey grew up in a family of seven: his two parents, his older sister, him, his three younger brothers.  With his parents leading busy lifestyles, the kids lived an independent, "hands-free" life, though they influenced him a lot.
His late father taught Morey important life lessons that he tries to live out in his own family and work life. His mother, a housewife, was also a huge influence on his life.  He credits the two for shaping him into the person he is today.
In high school, Morey was a driven student.  By taking the equivalent to one year of college in high school at his local community college, he didn't have much free time and was always working. On top of taking very difficult classes in high school, he played baseball. Work ethic was engraved in him young through baseball along with high-level classes at Cathedral Preparatory School in Erie, PA. He even played (and lost to) North Allegheny in the Western PA finals.
Wins and losses, accomplishments and defeats, Morey wouldn't change a decision he's made throughout his life.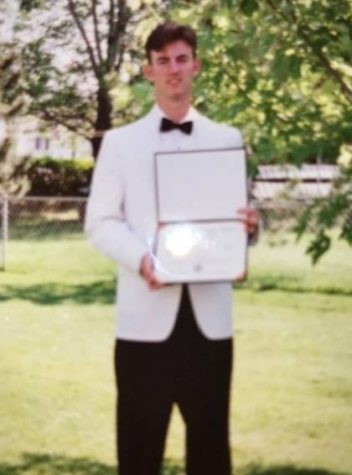 Throughout high school, Morey learned, above all to be himself — to not worry what others think — and to always be who you want to be.  Morey said that he wishes he, "had the courage to call out unkind behaviors." Although he never was the one being directly mean to another, he regrets his silence and channels that regret into a way to influence students to take action.

When asked what he wanted to portray to the students of NAI, Morey said, "I want to stress to be kind to themselves as well as each other. The whole #bethekindkid thing."  
He said that even though our time here is short, we should, "of course focus on school, but also be social and do other things that make you feel happy and fulfilled."
Another idea that he wanted to communicate with students, is understanding the power of second chances. He said, without second chances, he would not be the person he is today.  Morey tries to take this concept into work with him every day as he realizes that kids make mistakes. He said, "If we expect perfection that's crazy on our part. If kids make mistakes, I want them to learn from it and build that resiliency — that's what life is all about."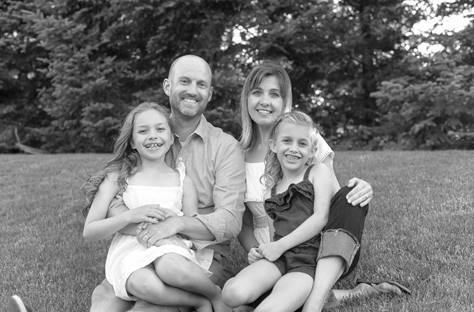 In the end, though, Morey still doesn't wish to change a thing about his life.  He met his wife, a freshman in high school, when he was a sophomore in high school. From that day forward, though they were separated by distance in college, they supported each other unconditionally. He even talked about how his wedding was one of the happiest and most influential times of his life.
As jubilant as his wedding day, experiencing the birth of his two daughters was an event like no other.  The two both go to school at Peebles Elementary; he is patiently waiting for the day he gets to be their principal.