Killer Bees Buzz Away
The absence of Ben Roethlisberger, Antonio Brown, and LeVeon Bell may prove too much to overcome
Hang on for a minute...we're trying to find some more stories you might like.
Ben. Brown. Bell.
The three names which seemingly defined the Steelers for a generation of young fans are now gone. Perhaps forever, in the case of Roethlisberger.  With this shift in personnel, the Steelers look to fill several voids to try to salvage something out of the season.
Over the summer, the Steelers traded Antonio Brown to The Raiders for a 3rd and a 5th round pick. Many people think that the Steelers won the trade due to Antonio Brown's recent outbursts, but did they really win the trade? The Steelers lost Le'veon Bell to the Jets in free agency, after he sat out a whole year. Now Big Ben Roethlisberger is out for the season. What are the Steelers going to do?
Everyone is a fan of Juju Smith-Schuster, but he is not Antonio Brown. Juju had 6 catches for 78 yards, against the Patriots, which is good for a number two wide receiver. Last year, when Antonio Brown was on the other side of the field, his numbers were actually worse than they were now for yards per catch. Last year he had 12.8 yards per catch reception vs. 14.7 yards per catch in his first 2 games. 
People are so quick to write off Smith-Schuster when the Steelers have a bad game. They call him overrated because Brown was such a shadow over Juju. One of the reasons Antonio Brown left the Steelers is because Smith-Schuster won team MVP, which created an easily visible sense of jealousy for Brown. 
Now we all turn are heads to Schuster and expect him to be an Antonio Brown-type player. The fact is that Juju has potential to be as good as Brown, but he is not developed quite as much as Brown. Now that Antonio plays for the Patriots, it should be interesting how he plays against the Steelers in future years. Ever since the Patriots cut him, he announced that he wasn't going to play in the NFL anymore and is going back to school. 
Additionally, the Steelers drafted Wide receiver Diontae Johnson with their 3rd round pick, and signed Donte Moncrief. Diontae Johnson has a catch rate of 44% in his first two games of the season This is terrible, especially for a rookie who was drafted in the 3rd round. Donte Moncrief was one of the Steelers big free agency signings. He was an even bigger bust. A veteran wide receiver is supposed to lead by example, yet his catch percentage is about 27%. 
What other options do the Steelers have at wideout? There is always James Washington, the second year wide receiver out of Oklahoma, who had a disappointing season last year. But there is hope. In the preseason he put up big numbers, especially with his college teammate and quarterback Mason Rudolph. Washington was only targeted 3 times in the game against the Seahawks despite Ben getting injured and Mason Rudolph filling in. This shows that the Steelers don't have confidence in him.
After the Steelers traded Josh Dobbs to the Jaguars, Mason Rudolph was named the unquestioned backup to Ben Roethlisberger. Devin Hodges was signed as the 3rd string QB. This trade couldn't have come at a worse time. Not a week later Ben gets hurt. Now the Steelers only have 2 Qbs. The Steelers signed quarterback Paxton Lynch as their third string Qb. Lynch was a Steelers fan when he was young and is excited for the opportunity. But he has little chance of playing. There were rumors that the Steelers were going to sign Colin Kaepernick. Those quickly died down when they signed Lynch, since there is little chance they would have 4 quarterbacks on their roster.
Replacing Le'veon Bell wasn't as easy as the Steelers thought. James Connor had an excellent season last year, but so far he hasn't panned out. He averaged only 2.6 yards per carry this season. This is not what the Steelers expected.
Second string running back Jaylen Samuels had a breakout game last year in a Steelers win against the Patriots with 172 yards. No one expected that when Conner was injured. Surprisingly they haven't used him much since. They also drafted running back Benny Snell, who had good expectations. He only had one carry for 23 yards. This  is really good for 1 carry. We should expect him to get more carries.
The Steelers made the choice to replace the killer bees and they will deal with the consequences. They have a big challenge ahead of them starting 1-3.
About the Contributors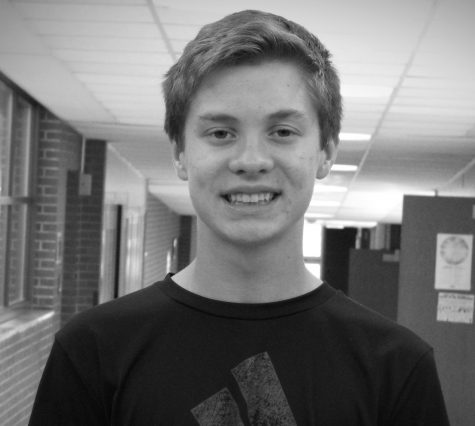 Lukas Bobak-Rouce, Staff Writer
Lukas is a ninth-grader at NAI. He plays hockey for the Arctic Foxes and North Allegheny. He is a writer for the NAEye newspaper.