Guten Tag! ¡Hola! Bonjour!
In an increasingly competitive world, students who take advantage of NA's exceptional foreign language program are sure to gain an upper hand.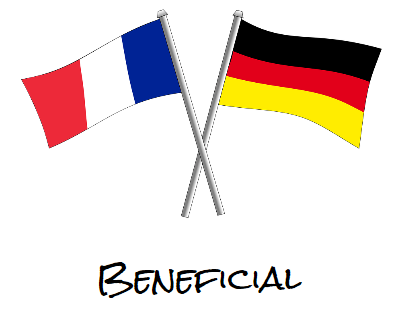 At North Allegheny School District, the opportunities are endless, especially when it comes to pursuing a multilingual agenda. Foreign language options are indisputably a contributor as to why this particular school district received a top-notch rating. The languages themselves have many benefits that promote economic opportunity, challenges, and cultural awareness.
In 2015, the school district had the privilege of receiving a ranking as the 7th best school district in the nation. School resources, parent and student reviews, the quality of teachers, the quality of student life, and the strength of academics are specific factors that have inherently motivated Niche to give North Allegheny a prominent ranking. This leads to two questions—Was the prominent ranking given to the school district in part because of the foreign language curriculum in the academics department? And how will these languages benefit students?
The answer to the first question is yes. The school district takes pride in the foreign languages they provide to their students and Niche considers it a serious matter.
"We at North Allegheny believe that a World Language Program should foster and support the students' recognition of the world as a global society comprised of diverse languages and cultures," according to the District website. They insist that the academic program, which comprises of Spanish, French, German, and Latin, is a necessity to advance skills in communication, cultural appreciation, critical thinking, and intellectual connections in language.
The second question can be answered by social science research and professionals. It is an uncontroversial fact that foreign languages are beneficial to students for various reasons. The difficulty factor is a significant challenge that can overall improve a student's comprehension and social skills in foreign languages and in English as well.
Spanish obtains the most difficult vocabulary, despite most people thinking it is the easiest language, which maintains a good reputation. This is mostly because of the historical Arabic influence on the language. Latin, German, and Spanish are the toughest in the realm of grammar because of noun and adjective declensions. And French has sounds that do not exist in English, resulting as the most elusive language based on pronunciation.
The global economy is dependent on foreign languages, which leads to opportunity. Intercontinental affairs are often dealt with by workers in banking and telecommunications companies who speak a second language. Psychology, science, medicine, and the arts are attributed to French and German, whereas Latin helps increase general knowledge of international legal and scientific language. Spanish is valuable for an occupation in law enforcement, manufacturing, healthcare, etc.
Being aware of cultural assimilation and appreciation is a very positive thing that foreign languages promote. French language/culture features art and cuisine more than anything, while Latin is assigned to the formation of Western society during Roman and Greek Civilization. German language/culture influenced music and writing, particularly works like Shakespeare.
"Mastery of a language can open doors both academically and professionally. Through language study, one gains a better understanding of one's native language and culture. In many other countries, its citizens are educated and proficient in at least one other language. As the world's leading economy, I think it would be nice to keep up or even lead in this area. World languages allow someone to meet new people, explore far off places, travel, expand your mind, and explore one's curiosities," says Herr Demkee, a German teacher at North Allegheny.
While America is known as a native English-speaking country, that does not justify an excuse that suggests taking a foreign language is frivolous. Many people who take a second language as a "passing class" or because it is a requirement, do not even realize that the languages are a beneficial asset available during high school until the future arrives.
About the Writer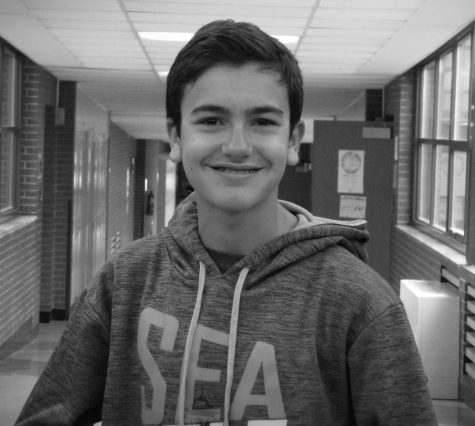 Matthew O'Connell, Staff Writer
Matthew is a runner, a student, a writer, a political junkie, and a human being.