NAI's 2019 Fall Play: Charlotte's Web
Great Actors and Directors come together to form an awesome play for the North Allegheny Community.
NAI's 2019 Fall Play is E.B. White's, Charlotte's Web. It's a story about a young pig, Wilbur, who comes home to a new barn. Along with meeting new friends, there is a fear of Wilbur being killed for meat. But one animal is determined to save Wilbur from being slaughtered.
Production of the play started near the end of September. The play is run by NAI's counselors, Mr. Kiggins and Mrs. Feliciani along with other student directors from NASH. After a month of preparation and preparedness, the cast, directors, and stage crew are ready to give an audience a great show. 
Opening night for the public is Thursday, October 17th at 7:00 pm with two additional shows on Saturday, October 19th at 2:00 pm and 7:00 pm. There will also be private shows for senior citizens on Wednesday and a show for 3rd graders from North Allegheny elementary schools during the school day on Thursday. People who would like to attend the show can buy their tickets for $8 at the auditorium doors of NAI. Enjoy the show!
Cast
Charlotte:

Anna Parsons

Wilbur:

Sally Cho

Fern Arable:

Cassandra Pultorak

Templeton:

Gannon Sprinkle

Goose:

Hannah Oldham

Gander:

Anthony Durzo

Sheep:

Tori Wisniewski

Homer Zuckerman

: Noah Lego

Edith Zuckerman:

Kate Snodgrass

John Arable:

Ben Balbach

Martha Arable:

Sharon Li 

Avery Arable:

Lorenzo Zottoli 

Member 1/Reporter/Baby Spider:

Virginia Lucas

Member 2/Photographer/Baby Spider:

Julia Berger

Member 3/Baby Spider:

Amanda Metzger

Spider Dancer: Jessica Daninhirsch
Student Directors
Julia Moose

Ian Rampton

Aleni Antalis

Skylar Rogers

Grace Elliot

Lucie Flagg

Daniel Schaub 
Stage Crew
Connor Day
Joseph Ebbert
Claire Wood
Ryan Clarkson
Ryan Mounteer
Emily Guajardo
Lily Owens
About the Writer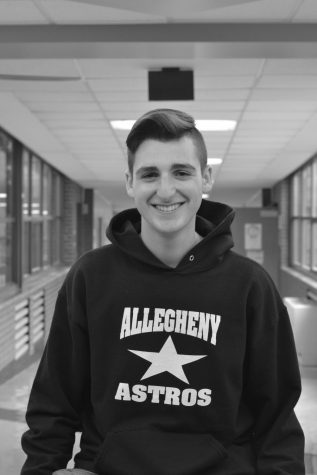 Anthony Durzo, News Editor
Anthony Durzo is a sophomore at North Allegheny Intermediate High School and this second year as a staff writer for NAI's student online newspaper, NAEye....