Why Would Anyone Run?
The North Allegheny Cross Country team is fresh off their WPIAL win, and we cannot wait to watch them bring it at states this coming Saturday! *knock on wood*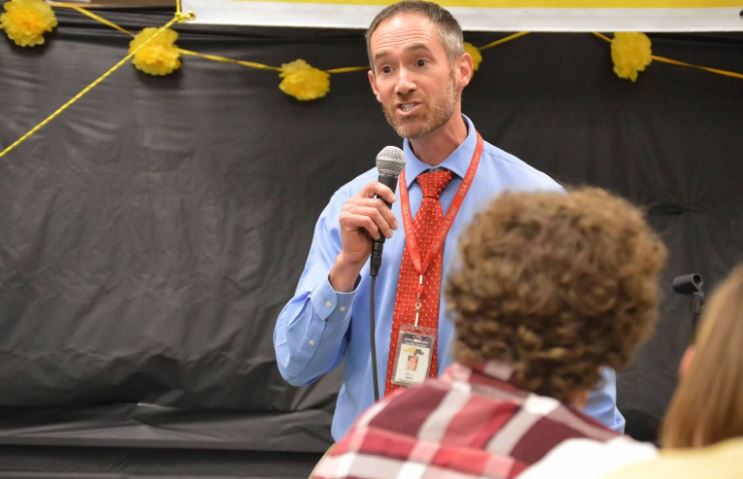 Cross Country is a sport known for its difficulty and commitment. Spending hours in the hot sun, running, is certainly not something that many people would be proud to call a hobby. However, for the 2018 PIAA State Champions, running is all they know.
Last year, the tigers secured an undefeated season, toppling all other teams in their AAA division. They easily conquered the Western Pennsylvania Interscholastic Athletic League (WPIAL) Championships, and it was off to the State Championship, all in the blink of an eye. "WPIALS were stressful," said Sophomore Maura Mlecko, reflecting on her Freshman year, "because we were expected to do well. But I knew we were prepared because Coach Neff had prepared us and we did all the little things correctly."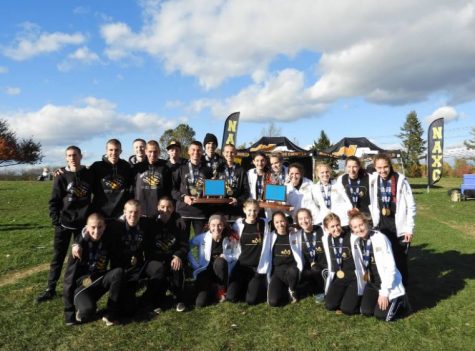 Some may think Cross Country to not even be a sport, but the students who do it are actually much more talented than people think. 
As soon as school is out in early June, athletes have four days of an interrupted summer to do what they please before the Cross Country season begins.
Coach Neff's Summer Running Academy runs all summer long (pun intended) and is an optional, but highly encouraged activity for Cross Country runners and those wanting to stay in shape over the three months off of school. During this program, students are given advice on how to run faster, longer, and stronger. It is offered daily, but it is still very much optional. 
Nearly all of the runners on the WPIAL and state team participate in the summer running program, and from it great benefits come. This program is not just a large running group in the summer, though. It has been offered for years and years, and the head coach John Neff has his program almost down to a science. "I would give myself an A," he said, smiling.
The Running Academy follows a strict schedule each week of the summer. Each week has a certain number of minutes that should be run in total. This number of minutes is spread out according to a weekly outline. Monday, Wednesday and Friday are the workout days, leaving Tuesday, Thursday and Saturday as recovery days, with Sunday as a rest day. 
The WPIAL championships are on Thursday, October 25, 2019. The Tigers are predicted to dominate WPIALs as they did last year, and have a large amount of success. The Tigers plan to "use each other to pace off of," according to Junior Andrew Kollitz, "while at the same time, recognizing who our biggest competition is in the race and working to pass as many of their runners as possible individually."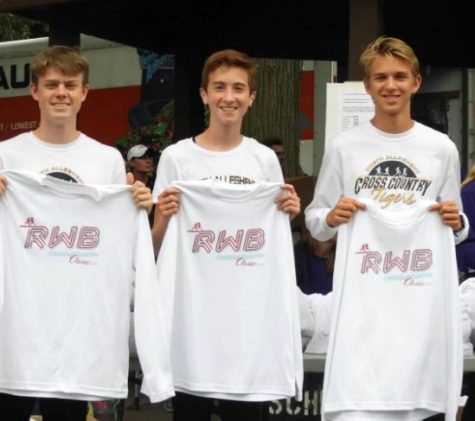 NAEye asked the top runners of the North Allegheny Cross Country team some questions about cross country experience. Following are their answers:
NAEye: "If you were presented with the opportunity to go to Nike Cross Country Regionals, would you go?"
Rachel Hockenberry: "Yes, I think it was a great experience,"
Maura Mlecko: "Yes, it was a fun experience,"
Drew Kollitz: "Yes, I would definitely go to NXR again, it was a truly amazing experience,"
NAEye: "Do you guys have a strategy for this upcoming postseason?"
Rachel Hockenberry: "Even though I might not have the chance to keep running meets, I want to still train hard and improve for myself as well as push the other girls to do their best."
Maura Mlecko: "For post season, keep working hard and doing things right, and in the meets, stay behind people and keep on pace with them."
NAEye: "How do you stay in such an intense mindset throughout a whole race?" 
Rachel Hockenberry: "I'm not just doing this for me, I'm doing it for my team and my teammates as well. They are my motivation."
Maura Mlecko: "Um, I try to stay with the people around me and keep fighting through the pain."
Drew Kollitz: "Throughout the race, I am constantly presented with distractions that could possibly affect my performance, but one technique I use to prevent this is to use the other runners around me to stay focused, and I set small goals for myself throughout the race."
NAEye: "How do you cope and recover after a bad race or workout?"
Rachel Hockenberry: "I think about how one bad race is not the testament of what I can do, I know that I have a lot of time in my high school career to keep improving and that I'll just have to work harder the next time."
Maura Mlecko: "I know that it can only get better from there. If I keep working, I will be back in shape."
Drew Kollitz: "Every runner faces hardships when training and racing. When I experience a bad run, I hold myself accountable for it and channel the frustration I feel into determination in the next workout or race."
NAEye: "What are you looking forward to most this postseason?"
Rachel Hockenberry: "Cheering on my teammates as they run to victory!"
Maura Mlecko: "To grow closer with the girls on the team. And the carbs."
Drew Kollitz: "This postseason, I am most looking forward to the chance to showcase our speed. We have been working unbelievably hard since June, and now we finally get the opportunity to prove ourselves against some of the best competition in both the WPIAL and the state."
The athletes on the North Allegheny Cross Country team definitely do not have it easy, with strenuous workouts everyday, busy schedules, and balancing the life of being a high school student. Even with all of this going on in their lives, they still remain to amaze us everyday on and off the course.
About the Contributor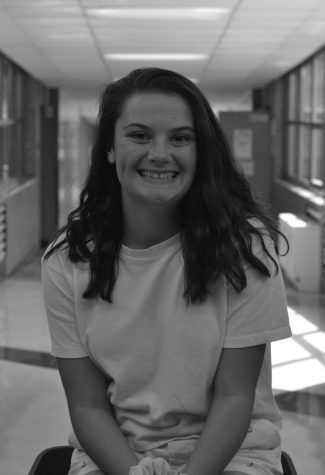 Claire Majerac, Special Assignments Editor
Claire Majerac is a sophomore at NAI. She likes to run, write, and she enjoys seeing her friends at school. Her favorite food is macaroni and cheese.