The Truth About AAU Basketball
Sports like basketball seem to be all about money nowadays, and shoe companies are fueling the fire.
Aren't  sports supposed to be about fun? Sports like basketball are slowly becoming more of a business than an activity for kids. Shoe companies pour millions of dollars into AAU basketball in the pursuit of increased revenue, and high school hoopers are in pursuit of college offers. 
So what does AAU mean? AAU stands for the Ameteur Athletic Union which is a youth sports organization founded in 1888. The AAU offers tournaments and leagues for dozens of sports including basketball. 
But when you hear someone reference AAU, chances are they're not talking about the Ameteur Athletic Union. Their most likely referring to out of school, highly competitive high school leagues like Nike's EYBL, Under Armour's UAA, or the Adidas Gauntlet. These leagues are not only a showcase for top highschool talent, but also a great way for these shoe companies to advertise.
So how does it work? Big time AAU leagues will find top players who play for unsponsored teams and give them cold hard cash to be used as a "travel budget" which of course is almost never used for travel. Another thing companies will do is give you an entire new wardrobe. Exclusive clothes, shoes that haven't been released yet, you name it, they've got it for you. But the main thing these players are looking for is access.
Access to what? When a major shoe company sponsors your team, you gain access to an elite circuit of basketball tournaments playing against the best competition in the country. Hundreds of D1 college coaches come to these events for recruiting and it helps these athletes get to the next level of competitive basketball.
Why do these big companies invest all this money into high school basketball? In this day and  age, social media is a great way to advertise. Lots of high profile highschool basketball players have thousands and even millions of followers on social media. This means advertising. When companies like Nike and Adidas sponsor these players, they get them to wear their shoes and apparel and when their millions of followers see them, they want it too. This leads to much more revenue and profits for these companies.
With players getting college offers and shoe companies raking in cash, AAU basketball will continue to thrive.
Leave a Comment
About the Writer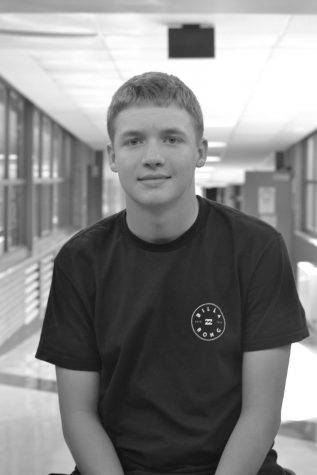 Flynn McGurrin, Sports Editor
Flynn McGurrin is a Sophomore at NAI who enjoys golfing and playing, watching basketball games and arguing about sports.