Is Tik Tok A National Security Threat?
Popular social media app Tik Tok is under investigation for being a national security threat.
The United States government has launched a national security review of the China-owned app Tik Tok. The app is a social media platform designed for creating short videos and is formerly known as Musical.ly. The app is popular among millions of teens and young adults, and it has 500 million active users worldwide. 
Many news sources have reported that the Committee on Foreign Investment in the United States, an interagency that reviews the national security implications of foreign investments in U.S. companies or operations, has opened an inquiry into TikTok owner ByteDance's 2017 acquirement of Musical.ly.
Senate Minority Leader Chuck Schumer (D-N.Y.) and Senator Tom Cotton (R-Ark.) have spoken up about the need for an investigation into Tik Tok. In a letter to Director of National Intelligence Joseph Maguire, they said: "With over 110 million downloads in the U.S. alone, TikTok is a potential counterintelligence threat we cannot ignore." 
In this letter, the senators challenged Tik Tok's data-collection practices and whether or not the app complies with the censorship rules directed by the Chinese government that would limit what users see. The senators added, "Given these concerns, we ask that the Intelligence Community conduct an assessment of the national security risks posed by TikTok and other China-based content platforms operating in the U.S. and brief Congress on these findings."
There have also been reports of the Islamic State posting propaganda on the app in order to reach a younger audience, according to the Wall Street Journal. They showed videos of beheading and other forms of violence and supporters reportedly shared videos showing IS fighters with guns and corpses being paraded through streets. Flagged videos have been removed and 24 accounts have been taken down.
In response to these things, the leaders of Tik Tok released a statement on their content moderation and data security practices that stressed their independence from China. The company says that U.S. user data is not subject to Chinese law. They also stressed that they have "never been asked by the Chinese government to remove any content and we would not do so if asked."
So what happens now? We could examine the company's data practices. ByteDance could also be forced to sell its US business to a non-Chinese company. We could even go as far as banning the app either for certain people such as milliary personnel or everyone. Banning the app completely would probably cause a massive backlash from Tik Tok users, so it's unlikely.
Leave a Comment
About the Writer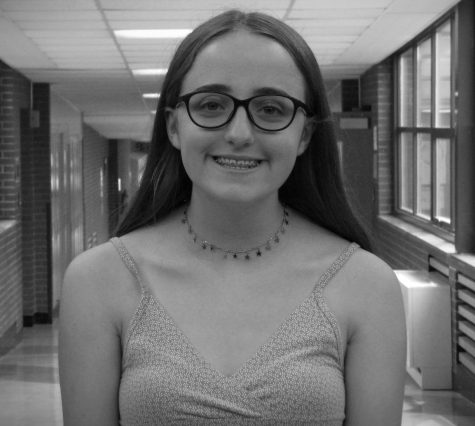 Quinn Volpe, Opinion Editor
Quinn Volpe is a sophomore and this is her first year on the NAEye Staff. She likes music, political activism, volunteering, writing, cheese ravioli, and...