The Magic Behind the Mouse
Hang on for a minute...we're trying to find some more stories you might like.
November 18th, 2018, was the 90th birthday of the big cheese! As a well-known, beloved, timeless icon, Mickey Mouse has a place in the hearts of many worldwide and has been cherished through childhoods of generations. His unmistakable face grinning from round ear to ear embodies inspiration, happiness, hope, dreams, laughter, imagination, and so much more. As Walt Disney proclaimed, "I only hope that we never lose sight of one thing—that it was all started by a mouse."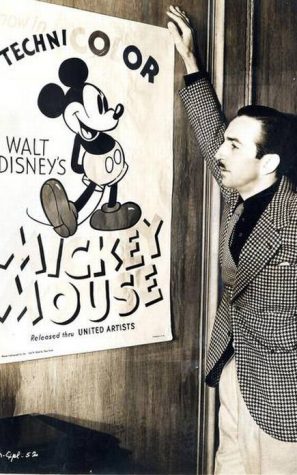 Mickey first debuted in black and white in Steamboat Willie on November 18, 1928, and shocked the audience with his ability to speak in synchronized sound. A huge hit, Mickey Mouse shorts were created a few months later like Plane Crazy. Walt Disney used marketing to sell Mickey merchandise, and then the Mickey Mouse Club, a television show as well as a fan club for kids was created. Progressing forward, Mickey's animation style was altered to enhance his appearance and he was shown in color for the first time in 1935. By 1937, about 12 Mickey shorts were produced a year. In 1950, Mickey was featured in newspaper comic strips, and then five years later the theme park Disneyland was opened so guests could meet the mouse himself. However, in that same time frame, films such as Snow White and the Seven Dwarfs and Pinocchio began to capture the spotlight of awards and accolades (as well as earning big-time box office receipts), eclipsing Mickey's fame, and the mouse faded into the background.
Despite Mickey's semi-retirement between his last 1953 cartoon short, The Simple Things, and the 1983 Christmas special Mickey's Christmas Carol, he and his mouse ears remain one of the most recognizable and renowned cultural icons of the 20th and the 21st centuries. To commemorate his 90th birthday this year, an exhibit was opened in New York through February 2019 called Mickey: The True Original Exhibition, which celebrates his influence on art and pop culture and features many vintage Disney artifacts as well as contemporary art.

Source: http://content.time.com/time/arts/article/0,8599,1859935,00.html
About the Writer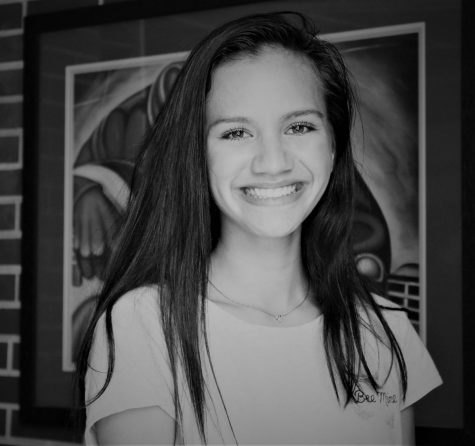 Sofia Brickner, Staff Writer
Grade: 10

Years on staff: 1

Role: Staff Writer

Future Disney Cast Member

Good Music: Mr. Know-It-All by Young the Giant, Nice Boys by Temporex, Birds...