Bah Humbug: School Stress Ruining Holiday Spirit?
The final few weeks of school before the holidays are always tough-- but this year, the workload may actually be wrecking the season.
Hang on for a minute...we're trying to find some more stories you might like.
"It's the most wonderful time of the year," is a commonly used phrase in December… by anyone who isn't a student plagued with about ten different tests and a couple of projects.
It's ironic– Christmas songs are being blasted at the mall, gifts are being wrapped, cookies baked, and the holiday season is in full swing. It should be a time full of smiles, warmth, and family. However, for many students, the weeks preceding winter break are the hardest.
For some perspective, when NAEye asked several kids about their schoolwork this time of year, most said they have anywhere from about seven to ten tests the week of December 10th alone. It only gets worse the following week. It can be hard to decorate a tree with your family when you have to study for so many assessments.
More than the excessive studying students need to do before winter break, some teachers often rush their lessons to finish before the holidays or to stick to a certain schedule. While learning and testing on all the material before the new year is beneficial so nothing is forgotten, fast, rushed lessons just end up hurting a student's ability to comprehend it. School already typically gets harder in the second quarter, so forcing kids to understand and recite difficult information at an unachievable speed does nothing but add more stress. 
Here's the thing: students know their teachers have their best interests at heart. So, it would be perfectly acceptable if a couple subjects moved more quickly in order to test sooner. However, when four or five courses strive for that, especially if some of them are honors or AP classes, it's way too much.
It's also understandable that school is going to get more challenging at times. But, again, when every single class on your transcript decides to get harder at the same time, enjoying the holidays and doing well in school become impossible. It's one or the other. That's not fair.
Sophomore Nancy Wilkins said, "Eight to ten tests a week for some kids is just crazy. Instead of spending time with friends and family while getting into the holiday spirit, we have to spend every bit of our time studying."
The excessive work is even worse for students who celebrate anything but Christmas. Ashley Solenday, who is Jewish, said, "Hanukkah was so rushed this year… My sister and I had at least an hour, if not more, of homework each night. The whole week felt crammed and hectic. To be honest, it didn't even feel like the holiday season with how much school work the teachers were giving out."
It's heartbreaking that the school granted no slack for its Jewish students and those of other religions. It totally disregards precious time families could be spending together to celebrate their individual holidays. It makes it harder to make memories with loved ones. Overall, as Ashley said, this amount of stress, tests, and homework can wreck the holidays for some families.
Additionally, it's not even the end of a grading period or midterm season, which are traditionally more demanding times on the school calendar. Yet, kids are being stretched in a dozen different directions. If it's like this before and during the holidays, what's it going to be like at the end of this semester?
Perhaps the saddest part about this whole crisis is that it is actively ruining what used to be some people's favorite time of year. The actual holidays are just a couple of days long, but the time before them? The season itself? Those dozens of days are supposed to be filled with happy hearts, wondrous eyes watching the snowfall, hot chocolate, beautiful lights, and the people you love most. That's the spirit of the season. Those are the things that typically make it the most wonderful time of the year, but they are also the things that get bumped off your to-do list when you have three huge tests the next day.
Our school has been trying to synthesize that kind of joy by playing music before first period and hosting the 12 Days of Giving Spirit Week, which are good efforts. But when everyone's exhausted from long nights of studying, strenuous tests, and hours of homework, it's pointless.
Some kids recommend setting up a schedule, similar to the ones established during finals, where certain subjects get specific days to test. This prevents having too many tests on one day, which is sure to lower some tensions.
So, to any students reading this and unfortunately finding themselves relating to it, know you're not alone. Additionally, don't overwork yourself. The tests and homework can be very overwhelming, but cramming for hours on end never helps anybody. This is your reminder that you have it all under control.
You are smart and capable, and everything's going to turn out just fine. Now, it's December– so make sure to take a few breaks, heat up some hot chocolate, bake some cookies, or go look at the pretty lights.
Don't let the school stress turn you into a Scrooge.
About the Writer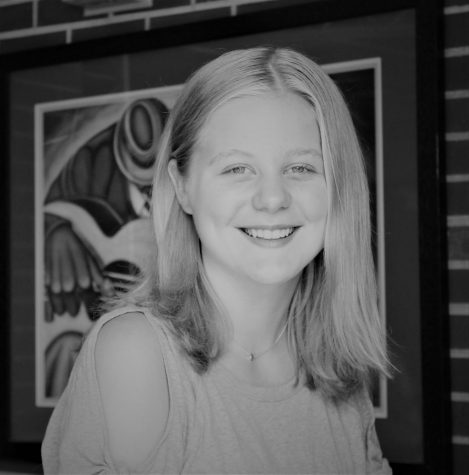 Kristen Kinzler, Staff Writer
Kristen Kinzler is a sophomore at North Allegheny Intermediate High School. This is her first year as a journalist on the newspaper staff. She loves playing...