Leaping from Homeschool Dancer to Freshman Ballerina
For Kaylee Patricca, dance is more than an activity; it's home.
Dance is not your average sport; it is grueling, time consuming, and competitive. To freshman Kaylee Patricca, who has a long history with dance, it is a home away from home.
Despite dancing for as long as she can remember, Patricca still has to practice for hours daily. "I have dance practice from anywhere around 3 to 5 hours in the week. On the weekends, it could be around 3 to 7 hours a day," Patricca says.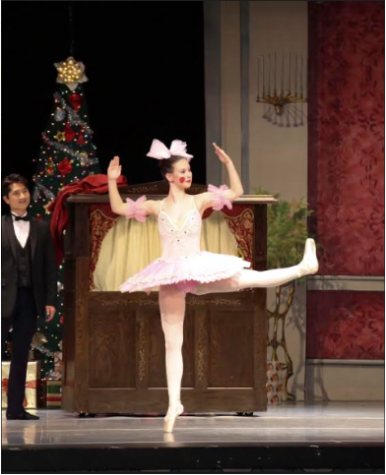 It was simpler to dance when she was not in public school, but Patricca is excited to begin her new life as a student of NAI. When she was homeschooled, she had more freetime aside from school. She was able to spend more time with her own dance teachers outside of her studio and improve her skills apart from her peers. 
During her homeschool ordeal, Patricca could take off school to travel to competitions around the country.
"The farthest we've gone has been Indianapolis…" Patricca recalls.  She has also traveled to Florida, New York, Michigan, Ohio, Detroit, and New Jersey, her favorite. Now that she is going to public school, it will be more difficult to drop everything and make a beeline to a competition. 
Her journey began when she was three years old, and has included time with ballet, lyrical, contemporary, hip-hop, tap, and jazz. With her slew of skills, she would like to continue dancing and that she's "always been interested in gymnastics."
Patricca admits that even if she hadn't fallen into the competitive dance category she would still be part of another sport. She loves the energy and the effort it takes to be part of an activity. 
Without much time for her personal life, dance can become overwhelming, but there is always a place for her there. Dancing is a safe place where she can let everything out and is surrounded by loving friends to support her. Patricca hardly ever misses her practices, though she never gets tired of it. She makes sure that dance is something that she loves as it challenges her. 
Dancers are constantly evolving and learning new skills to improve their dancing. Consistency and dedication are what it takes to excel at the sport. Patricca loves to dance and strives to become the best dancer she can be. "If you don't stay true to yourself, you won't find yourself improving," she points out.
"
If you don't stay true to yourself, you won't find yourself improving.
It is important for Patricca to monitor her confidence level while she is dancing, as it influences her success. Oftentimes, Patricca can feel pressured to conform to a more classic dancer, but she feels that she will only do well if she has faith in herself. 
Dancers often continue dancing for most of their lives, not willing to give up their beloved art. Patricca is confident she will hold on to dance as her life changes throughout the years. "I would like to become a professional choreographer…maybe teach at dance conventions," Patricca says. 
As talented and determined as she is, Patricca hopes to become a big name in the dance world; and like everyone else, she does not wish to be forgotten. She desires to set herself apart from others as an individual and not a stereotype of the dance community.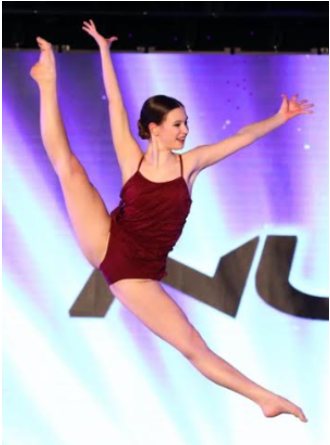 There can be a surprising amount of toxicity within the girls in the dance community. The girls congeal into little groups and banish people they don't want. Since it is so competitive and anxiety inducing girls can fall easily into depression as they compare themselves to other dancers. 
Patricca has seen the effects of this firsthand and it scares her.  It's a "very perfectionist world," she says. "So yes, the dance community can be toxic but you have to surround yourself with people who care about you." 
As the school year starts, Patricca is not sure she will be able to balance both dance and school. After joining another dance program, she is forced to dance for most of the weekend, leaving little time for homework or friends. It was a rough transition from being homeschooled much of her life to freshman year in a massive high school. Though it was a rocky start, Patricca is intent on making it a great year. 
While the school year progresses, Patricca will dance through her trying times as she focuses both on school and maintaining her dance expertise.