Cultural Cuisine with Meg and Emma: Hungarian Kakaós Csiga
Hang on for a minute...we're trying to find some more stories you might like.
Emma Kim and Meg Patterson
Welcome back to our third video of Cultural Cuisine with Meg and Emma!  If you are interested in making kakaós csiga, there are more in-depth directions below.
Ingredients
1-1/2 C milk
3-5 C flour
½ t salt
½ C sugar
1-3/4 t dry yeast
½ egg
½ C butter (cut into pieces)
Cocoa powder
Powdered sugar
Scald milk in a heavy medium saucepan.  

Add butter, sugar, and salt.  Let stand until butter melts. Pour mixture into a large bowl.  Cool to 105 – 115F.

Sprinkle yeast over ¼ C warm water in a small bowl; stir to dissolve.  Let stand 10 minutes at room temperature.

Add yeast to milk mixture.  

Stir in flour with hand, 1 C at a time. Add as many as needed.

Mix in beaten egg and more flour to make a soft dough.  Mix until the hand is clean.

Coat dough ball with flour.  

Cover inverted side of the lid with flour.  Put dough ball on top of the lid of the pot of hot water.  Cover with cloth. Allow it to rise for 1 hour.

Roll out dough into a rectangle (3/4 inch thick).  

Sprinkle with cocoa powder and powdered sugar.  

Mix on the surface with your hand.

Roll it up.  

Cut into 1" slices with a knife.

Place on buttered pan.  

Bake @ 350F for 25 minutes.

Enjoy!
Réka shared more about kakaós csiga and her culture below:
How did you learn the recipe/who taught you?
We have the recipe from my great grandma, who lives in a small rural town called Lörinci, in Hungary.
How often do you make kakaós csiga?
I don't usually make it. It's a very popular pastry in Hungary, so when we go to Hungary we buy it from local bakers. My great grandma also made it a few times.
Do you have any special day/memory that kakaós csiga were apart of?
There was no specific memory, but every time I think about it I'm reminded of the covered market we go to in Budapest, and the food/environment of Hungary in general. It has sentimental value.
What is your idea of the perfect kakaós csiga?
Crispy on the outside, soft on the inside, warm, and full of sweet chocolate.
What is your all-time favorite Hungarian dish?
It's called Krémes, and it's basically a puff pastry with a layer of custard and a layer of creme.
Is there any dish you enjoy with kakaós csiga?
A tall glass of peach juice.
Are there any restaurants/bakeries where you are able to get kakaós csiga?
Yeah, they sell them all over Hungary, so basically every bakery has kaka

ós csiga. However, I've never seen it outside of the country.
Thanks, Réka!
About the Writers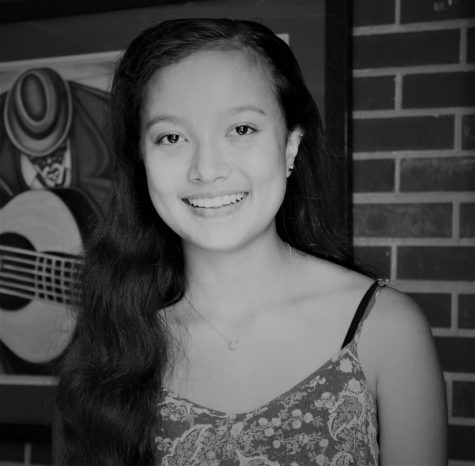 Emma Kim, Staff Writer
Grade: 10

Years on Staff: 1

Role: Staff Writer

Hobby/Sport/Clubs/Pastime: Piano, Field Hockey, Key Club, Duquesne English Festival, Sweets For Souls,...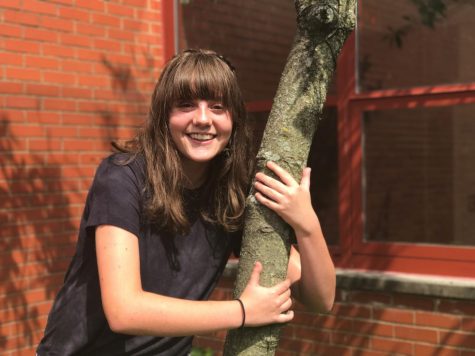 Meg Patterson, Staff Writer
Grade: 10



Years on staff: 2



Role: Staff Writer



Life soundtrack: (song) "Where is my Goat" by Taryn Southern



hobby/ sport/...